Greeeeeeeeeeetings, lovely friends!

You may have seen us share screenshots and trailers for Crash Bandicoot 4: It's about Time, but did you notice that we never actually said that we've been actively working on this? Well, as they say [editor's note: don't do it...], as of today, the Crash is out of the bag [editor's note: ...] and we can proudly announce that, yes, we totally were actively working on this!

You probably had figured as much. :3

First of all, the biggest of virtual group hugs needs to be directed towards our friends at Toys for Bob. It was our second collaboration with them after Spyro: Reignited Trilogy, and once again it has been an amazing experience. Thanks for the feedback, the trust, that large degree of freedom we once again got to enjoy, for roping in our concept artists super-early for visual development and theme ideation, and for being an all-around supportive crew with an attitude that enables everyone bring their a-game to the table! It's been a joyful ride from start to finish, and that's something we'll never take for granted. And a big, big, big shout-out to all the other artists we got to work with on this, many of which had also contributed to Spyro. Toys for Bob and Activision indeed had put the band back together. We're delighted by the results, and once again TfB managed to deliver something that stays true to its roots while also expanding the scope and putting their own spin to it.

As was the case with Spyro: Reignited Trilogy, Airborn was back in action to do environment concepts on a good number of Crash 4 levels with input from Toys for Bob and the wiggleroom to go bold and wide. Some of which our 3D environment team then got to take under their wing and build full 3D levels to be shipped off to TfB for them to do their integration and gameplay magic. Not to mention the character team which had a blast doing 3D work based on concepts from wonderful folks like Nicholas Kole and Nicola Saviori among others. So. Much. Good. Work. And thus, please give it up to the superb bunch who was involved on our end:

Environment Concepts:

Johannes Figlhuber (Lead)
Simon Kopp (Lead)
Jean-Brice Dugait
Max Degen
Brun Croes
Jakob Eirich
Ilka Hesche
Thomas Michaud
Géraud Soulié


3D Environments:

Benjamin Sauder (Lead)
Manuel Virks (Lead)
Anthony Garcellano
Benjamin Sauer
Frédéric Fouque
Gabriel Hanna
Jan Wyss
Jonas Kunert
Rodrigo Mizuno
Kevin Skok
Svenja Rösner

3D Characters:
Tim Moreels  (Lead)
Agelos Apostolopoulos
Florentine Postema
Johan Mai
Yuri Konoplov
Alexandra Graap
Joao Sapiro Josue
Jonas Kunert

Misc.:

Boris Patschull (Managing Director)
Steffen Unger (Managing Director & 3D Characters)
Julian Dasgupta (Project Manager)

Expect a load of portfolio output in the weeks to come! For now we picked a few images previously released by Activision which show some of the work we got to do on the game. Art nerds might want to take note that the Art of Crash Bandicoot 4 is set to ship later this month.



Environment concepts & 3D work done by Airborn Studios
3D Character work done by Airborn Studios (Tim Moreels)
Environment concepts & 3D work done by Airborn Studios
  
3D character work  on Crash skin done by Airborn Studios (Tim Moreels)
  
3D character work  on boss enemy done by Airborn Studios (Tim Moreels)
3D creature work done by Yuri Shust


3D character work  on T-Rex done by Airborn Studios (Tim Moreels)
Oh, and last but not least: Tim Moreels and Manuel Virks did the fur treatment on this fella. :)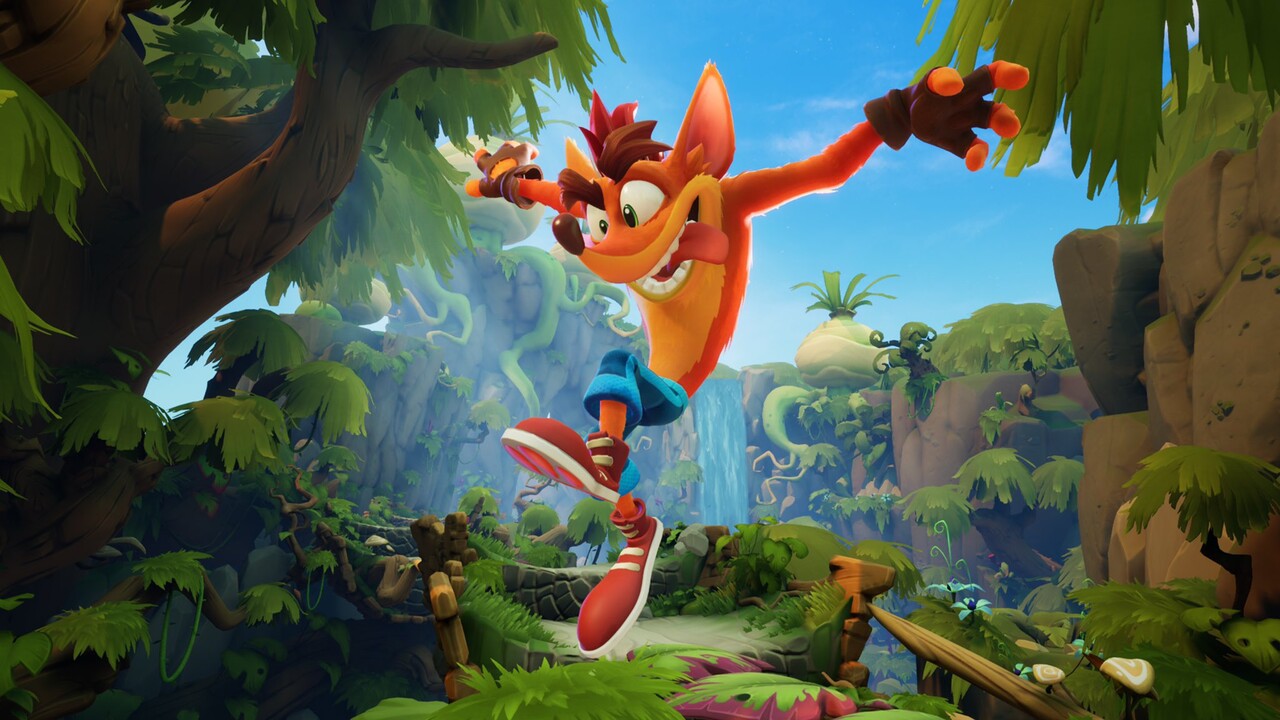 Have a great weekend and, perhaps, play some Crash Bandicoot 4?